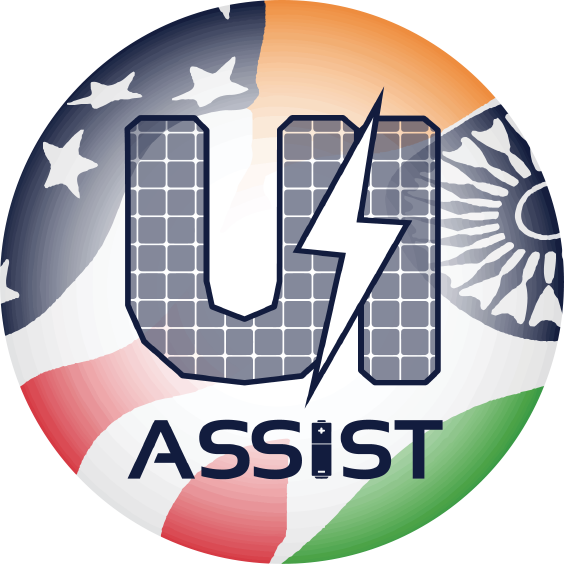 US-INDIA
COLLABORATIVE FOR SMART
DISTRIBUTION SYSTEM WITH
STORAGE (UIASSIST)
Evolving Future Energy Distribution Grids
The aim of the project is to carry out Indo-U.S. collaborative R&D, lab level testing and field level demonstration of future smart distribution systems, considering, microgrid, storage, integration, resiliency requirement, communication & cyber needs, along with social, technical and regulatory impact analysis.
Please join us virtually on
15 TH MAR 2022

11AM - 12.15PM
Online platform

zoom https://zoom.us/j/92978027413?pwd=OHpZYzZSQk1Xemk2c0xTazNhYzc1UT09
During this webinar, the Indian PI of the consortium will highlight their research and accomplishments to date. We look forward to hearing your thoughts after they present.
Project funded by